Receive insights into your past, present and future from a psychic clairvoyant, medium, healer and modern witch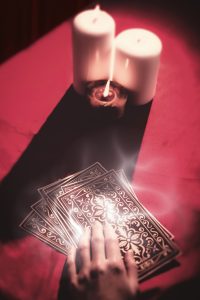 If you're like most people, there are certain times in life when you just wish someone would help. Times when you feel stuck, unsure, sad, depleted or disconnected.
Those are the times you'd like to know which way to turn, and that things are going to be OK.
And those are the times that people book in a reading to access insights, wisdom and magic, delivered with heartfelt honesty.
There are such a wide range of reasons people come to see me, like:
Finding a partner
Relationship issues
Business or legal concerns
Finding your purpose
Choosing a path
Insights on health issues
Psychological blocks or past traumas
Whatever your reason for being here, my intention is that you feel enlightened, energised and empowered after your reading. To find out how others feel after a reading with me, scroll down to read some reviews.
If you'd like to tap into your own abilities, I offer workshops in psychic development, tarot and mediumship – click here <link to workshops page> to find out more.
Readings are available face-to-face in  , Australia, or via phone or video call to anywhere around the world. So, if you're ready to feel clear and confident, it's time to:
Wondering if you should get a psychic clairvoyant reading with me? This is for you, with love.
Frequently Asked Questions (FAQs)
With a psychic clairvoyant reading, either face-to-face in Brisbane, Australia or via phone or video call, to all over the world.